Blavatsky Calling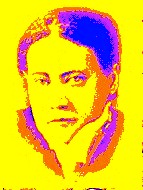 And I don't wanna shout!
___________________
The Voice of the Silence
Website
The Voice of the Silence by H P Blavatsky
An Eastern Spiritual Workout for the Western Mind
_______________
Explanatory Note 47
This is the fourth "Path" out of the five paths of rebirth which lead and toss all human beings into perpetual states of sorrow and joy. These "Paths" are but sub-divisions of the One, the Path followed by Karma.
_____________________
Blavatsky Calling
with more Theosophy links
Independent Theosophical Blog
One liners and quick explanations
About aspects of Theosophy
H P Blavatsky is usually the only
Theosophist that most people have ever
heard of. Let's put that right
An Independent Theosophical Republic
Links to Free Online Theosophy 
Study Resources; Courses, Writings, 
Try these if you are looking for a local group
UK Listing of Theosophical Groups