Blavatsky Calling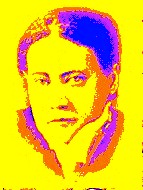 And I donít wanna shout!
___________________
The Voice of the Silence
Website
The Voice of the Silence by H P Blavatsky
An Eastern Spiritual Workout for the Western Mind
_______________
Explanatory Note 32
Manasa-rupa. The first refers to the astral or personal Self; the second to the individuality, or the reincarnating Ego, whose consciousness on our plane or the lower Manas, has to be paralyzed.
†Voice of the Silence Homepage
_____________________
Blavatsky Calling
with more Theosophy links
†††††††††††††††††††††††††††††††††††††††††††††
Independent Theosophical Blog
One liners and quick explanations
About aspects of Theosophy
H P Blavatsky is usually the only
Theosophist that most people have ever
heard of. Letís put that right
An Independent Theosophical Republic
Links to Free Online Theosophy†
Study Resources; Courses, Writings,†
Try these if you are looking for a local group
UK Listing of Theosophical Groups